Chances are you've read or heard of King Kustoms, or better yet, had the privilege of meeting Bobby "The Leg" Middleton.  He's produced beautifully hand-crafted bikes that have been featured in countless magazines and shows spanning the U.S.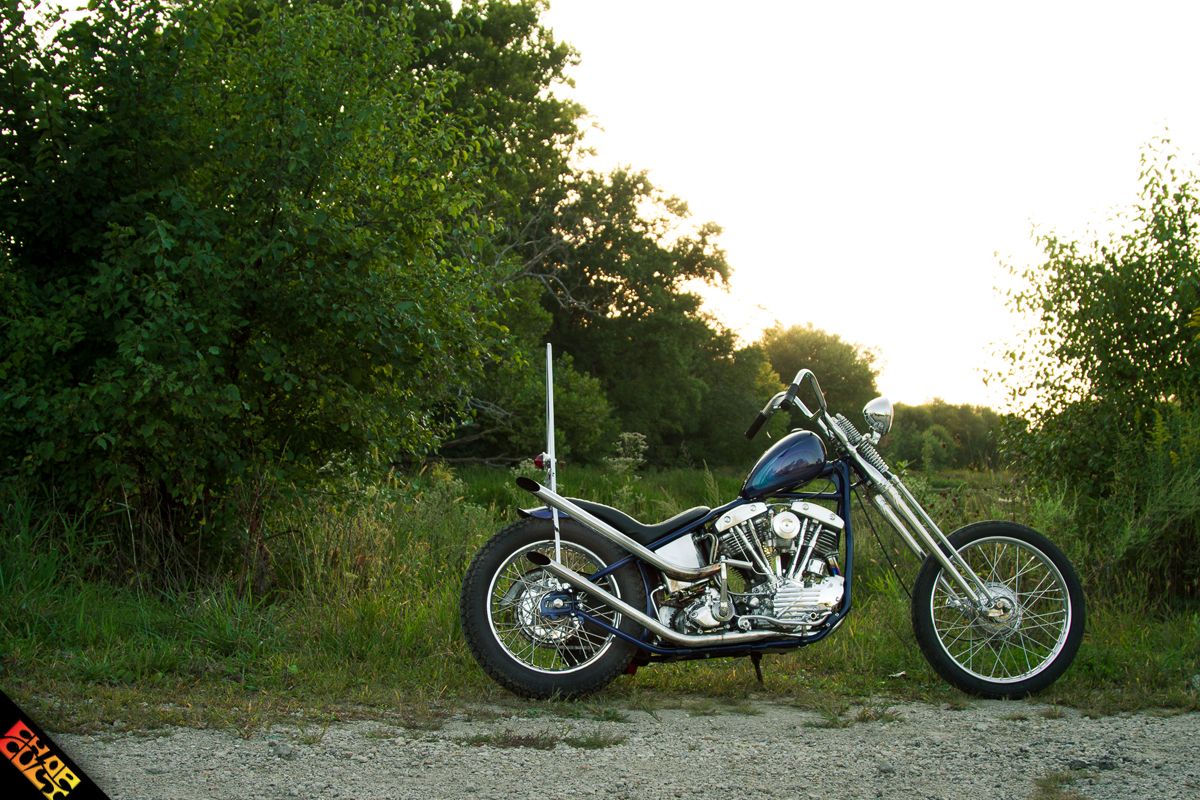 I first met Bobby Middleton few years ago, when I contacted him for help with a set of handlebar risers that needed to be modified. He invited me to his shop that same day and took care of me right then and there. Since then, I've run into him at shows or events. One thing that happens consistently is that he always takes the time to say "hi" and catch up. He was the first person I ever met who took the glove off his right hand to shake mine, even though it was cold. He makes things easy, even when he's really busy. Even so, I was a little apprehensive when I reached out to him about featuring his Born Free 6 build here on Chopcult. But, as always, the guy was willing to help.
This bike was built around a 1948 Harley Davidson Pan Shovel motor that his father originally owned, and was sold to a family friend 25 years ago. Bobby resurrected the motor after getting it back and, without leaving an inch untouched, he turned it into the beauty you see before you. The tins were topped off by another Chicago-based talent, Kendall. As a true testament to his craftsmanship, Bobby rode his long hauler from the doors of King Kustoms in Chicago all the way to Born Free 6 where it was awarded "Best Chopper". He has also ridden this bike all over the mid-west and recently to Sturgis; proof that his ability to build a solid, well-designed bike is not just for display. So, if you ever get an opportunity to see this bike at a show or a watering hole in a small town near you, make sure to look for Bobby and shake his hand. You won't regret it.
Owner name, location: Bobby Middleton
Engine, year and make, model, modifications:1948 Harley Davidson pan/shovel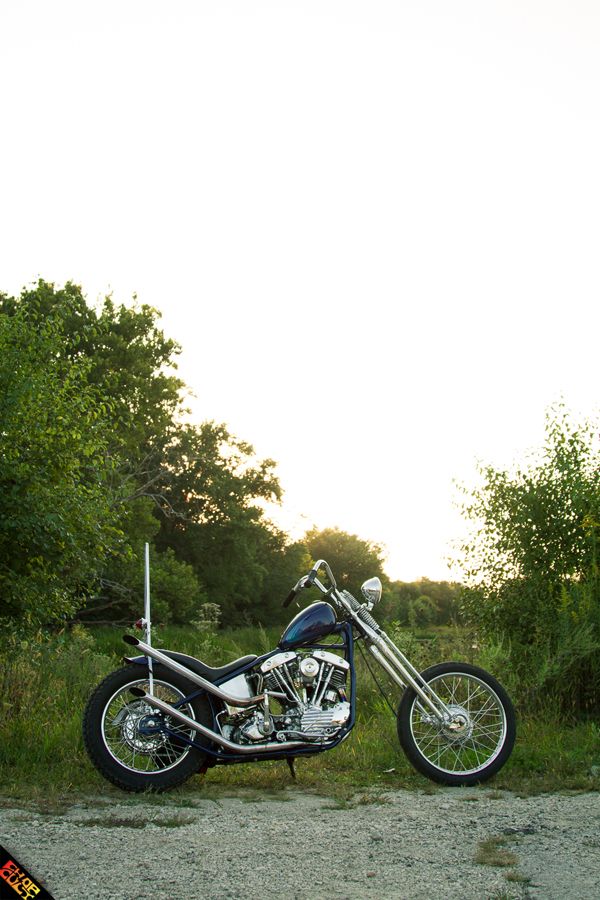 Frame:1948 Harley
Fork: Original Harley springer that I narrowed 2" and extended 8"
Chassis mods: Windowed neck, molded
Tire/wheel size and style: Rear mid star hub- 18" Dunlop rim.Front narrowed Harley 45" front hub with 21" Dunlop rim
Favorite thing about this bike: The history it has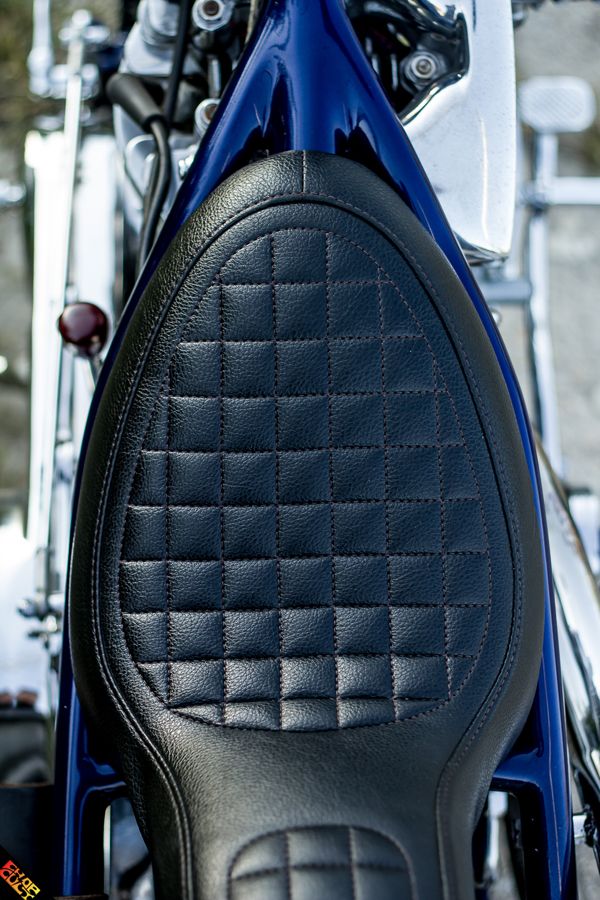 Next modification will be: none
Other mods, accessories, cool parts, etc: I also made the handlebars, sissy bar, exhaust, controls etc. I utilized the rear brake crossover with hidden master cylinder under the transmission
Any building or riding story or info you'd like to include: This motor and transmission passed between my Dad's friends back in the 70's. My Dad bought it and ran it in a swing arm frame in the mid-80's He sold it to his friend who stored it away for 25 years. I bought it back 2 years ago and built it and rode it to Born Free 6 from Chicago to California. It then won the best chopper at Born Free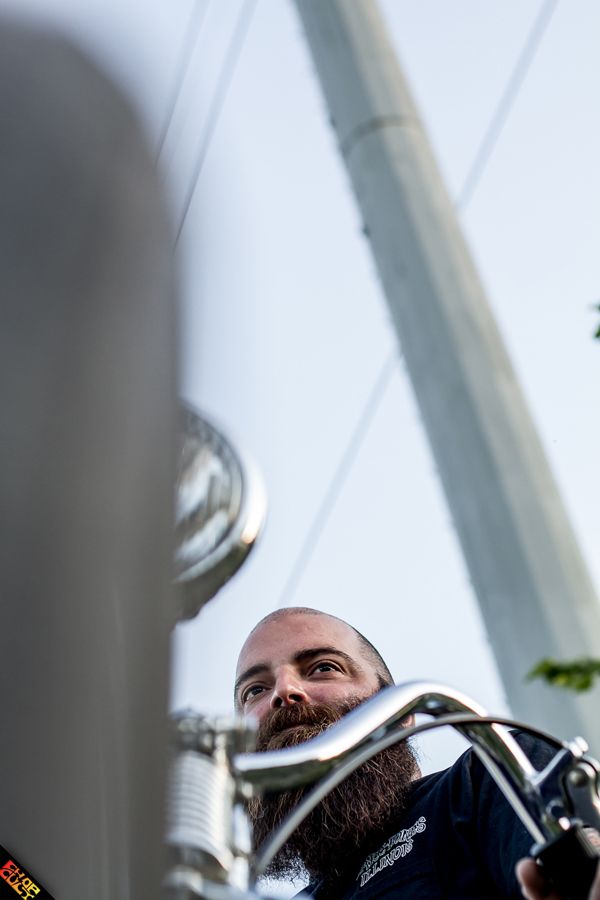 Blog: King-kustoms.com
Instagram @kingkustoms and @waywardmachineco
Facebook Kings Kustoms
* We're sad to report that Ken has secured a new job and is moving on. You might see his work here when time allows. We'd like to wish him the very best. It's was an absolute pleasure working with him. You can see more of Ken's work in Dice Magazine. -The ChopCult staff