My comrades have said that my straight pipe wankel is a bit high on the Db level: I started with a perforated tube with 166 holes.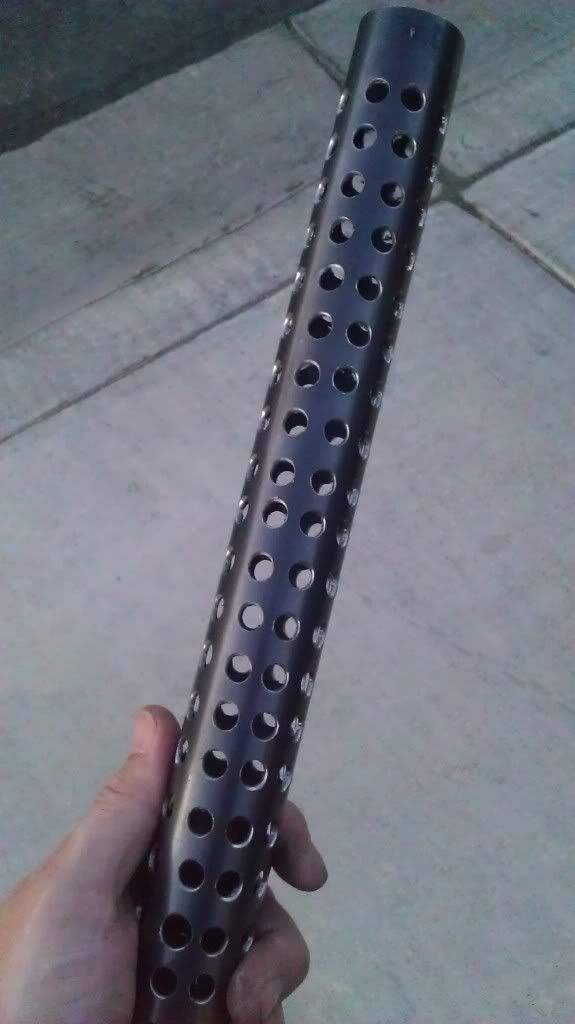 DJ had a 5" diesel truck's exhaust (about 2' long) and we plasma'd it into a cone, seam welded it and hammered it round on the anvil's horn.
Finished the cone and welded a mounting tab.
The end cap; I failed to capture the light entering the pipe to show off the perforations and the stainless mesh and fiberglass packing. Cherry Bomb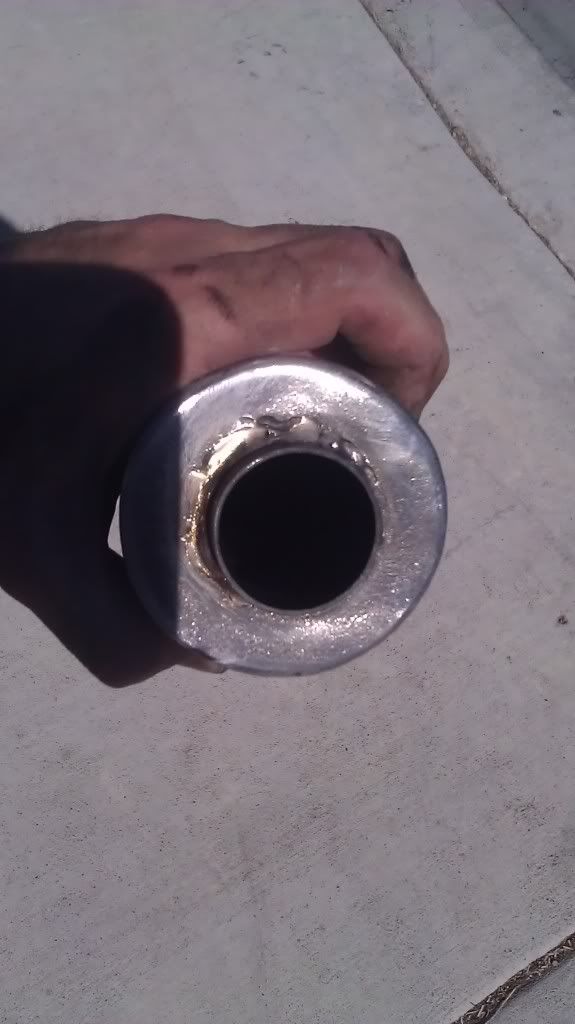 Complete with a hairline crack near the 2nd bend. That Mf'er glows orange on the highway at 65mph. I understand how we've had these things develop.
~Alex