As I promised in my intro post, I present for you here the second bike in my collection. A little ol' 1958 Triumph 3TA 350. My wife bought it for me 7 years ago with no title. It didn't have a straight rear frame section, so that was discarded (somebody tried to "softly" hardtail it, and it DID NOT work. I cut all the useless crap off of it (like the buckhorn bars that came with it (MAN! I HATED those bars!) and started fabbing some stuff for it, like:
T-bars
a nice exhaust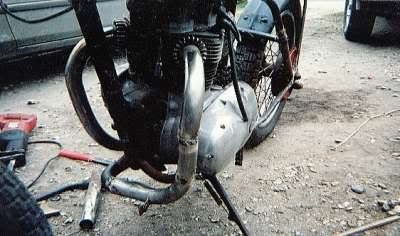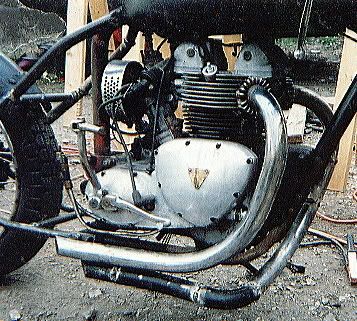 and a jockey shifter that converts the right-side shift over to left-side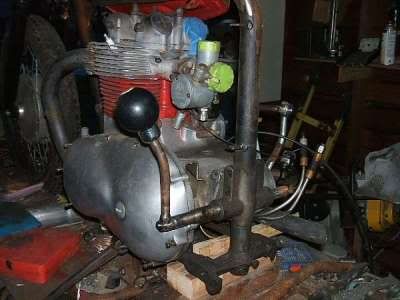 The hard-tail that I made for it was too short, so I thought it looked kinda funky. Gotta either make or buy a 4 inch stretch rear and I think it will look decent. Right now, it is a bench-warmer, as I cannot seem to find the necessary parts for it, like a wiring harness (yes, I have scoured every forum, blog, site, group, you name it, I have looked), Voltage rectifier, regulator, and other weird electrical crap. Everything else I can fab. So... it sits.