i just found out how to do this a couple a days ago and thought i would share it. i'm sure alot folks on here already know how to do this and make it look far better. i had never tried forming metal before this so anyone can do it. I was always told i needed an oxygen acetylene torch but turns out thats not the case
all you need is a MAP gas torch, gloves, a vice, and an adjustable wrench...THATS IT!
ok so this is my dangerously horrible work space for a torch but i was carfull for all you safteytards out there,
take your square stock...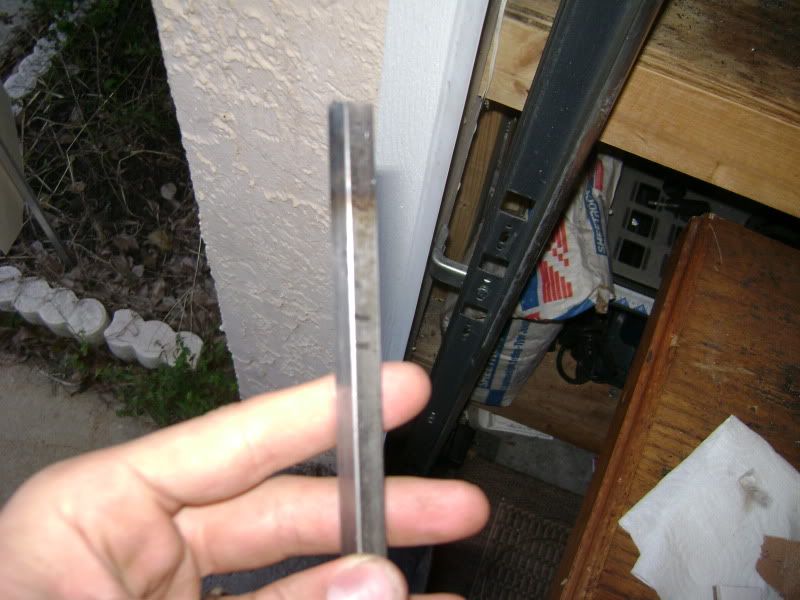 put it in your vice and measure up with the wrench, i do this first, before heating so when the stock is hot enough you can just throw it on and twist and not waste time while your stock is cooling.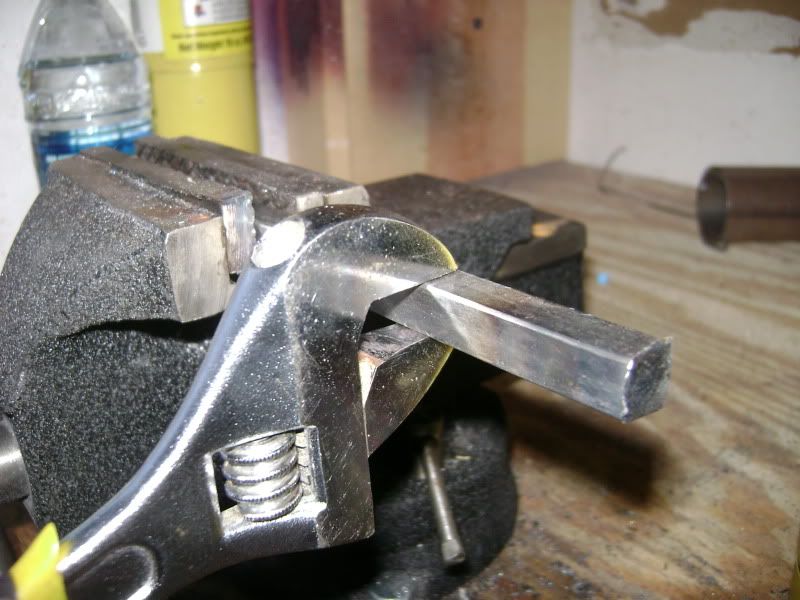 start heating, its important to get the stock glowing, not just red but glowing red hot, i leave the torch in one spot till it starts to get red then bleed it out slowly so i have about an inch to an inch and a half of good red glow
while its still glowing put your wrench on it and turn the metal just like your turning a bolt, do this as strait as possible, if it bends a little, not a big deal just take it out of the vice and flip it around and straiten out the stock, as you can see in this first bend the twist came out good but i bent the rode
after straiting out, put it back in your vice and heat up and bend again
you can expierement with it, bend one way then the other, do half turns, quarter turns, or full turns to make any design you want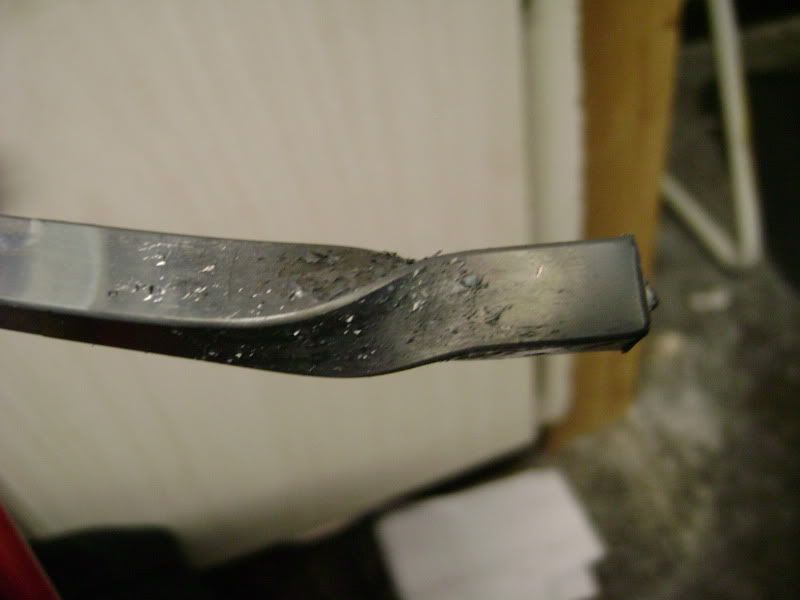 make cool designs or whatever ya want, i dig the look, like i said, these few pics are my first try at this so imagine what a little practice would result in
(don't mind the welds, i'll never show my welding skills on here, i'm into grinding haha)