tr6 project redux
--------------------------------------------------------------------------------
some piece o' shit mucked my 61 xlch from my front yard, so its back to the tr6.
i got to a point where every time id take some paint off the frame to weld a tab on id find a new crack.
i went lookin for a decent front loop and found a guy in carolina who repopped front loops, for less than the price of a stock part, and after ordering one, i was happier than a pig in shit at what i got.
i decided to go back to my original plan for a little digger.
here is what the first mockup looks like.
im glad the raked loop i had is shit, so...........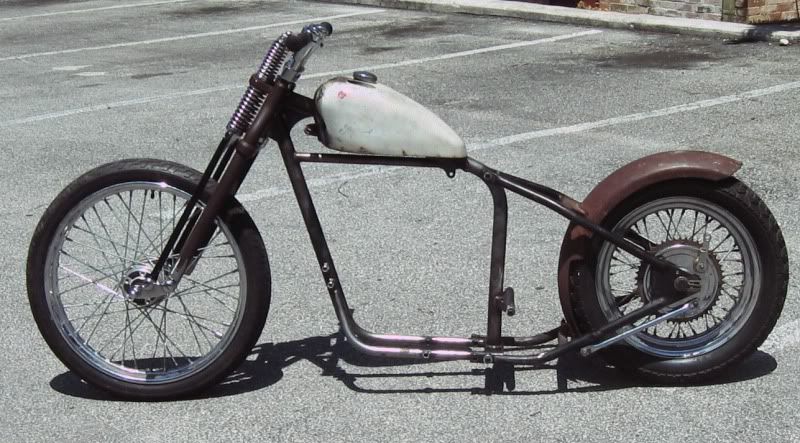 first order was to shorten the front end. off to brother mutt at the pigstye, and he did a killer job takin 12 inches out of it, and even powdered up the fronnt legs for free. back legs wouldnt fit in the oven.
more pics tomorrow, as im glad this thing is nearing the end.
and if anyone sees this 61, there is a bounty on it
it now has a solo seat and the 'lowering kit' has been removed..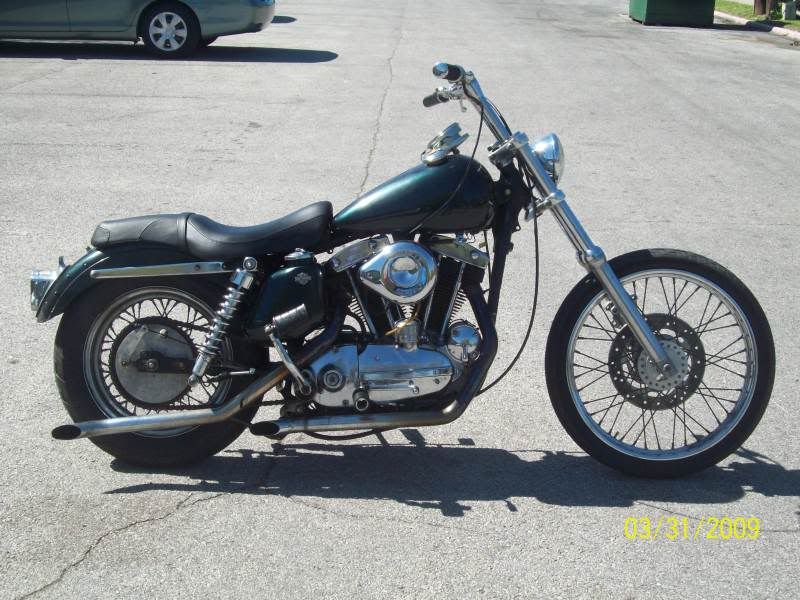 ...