My Names Danny, I'm From Chicago, but currently live in Tennessee. I've been "Doing" Honda Cars since i was 15. After Getting my pride and Joy Stolen in the City, I decided at 23 i wanted to get away from the for a while So i Move to Tn by my Family and Next thing I knew... I had a Kid on the way... Just like that, Poof, Kid! Hahaha, just trying to make a long story Short. No, Not by my sister or cousin, hahaha. He (My Son, Sebastian) is worth every day of it though.
I bought my 1st Bike @ 22 y/o and SOLD it at 24, My 06' Harley Sportster 883r, when i found out I had a Little one on the way. Ive been wanting another Bike for a while... So after a little Searching and a lot of Staring... I finally came across a Project that Ran and Drove that i felt was a good starting point for me, so I bought it! Mind you I am a Single Father w/ Split Custody of my 2yr old son. So I'm Ballin' on a Budget!
I found a 1978 Honda CB550 / 750, Hardtail. That was in need of a Lot of Love, But Runs and Drive Right Nice. Basically a Stock Motor and trans from a CB550, Frame is from a CB750 that was Welded into a hardtail. Welds are Strong, But UgLy! She's got a few mods, Most are Budget and junkyard mods, but I'm OK with that. i plan on making her my OWN. Check her out.
My Old Sporty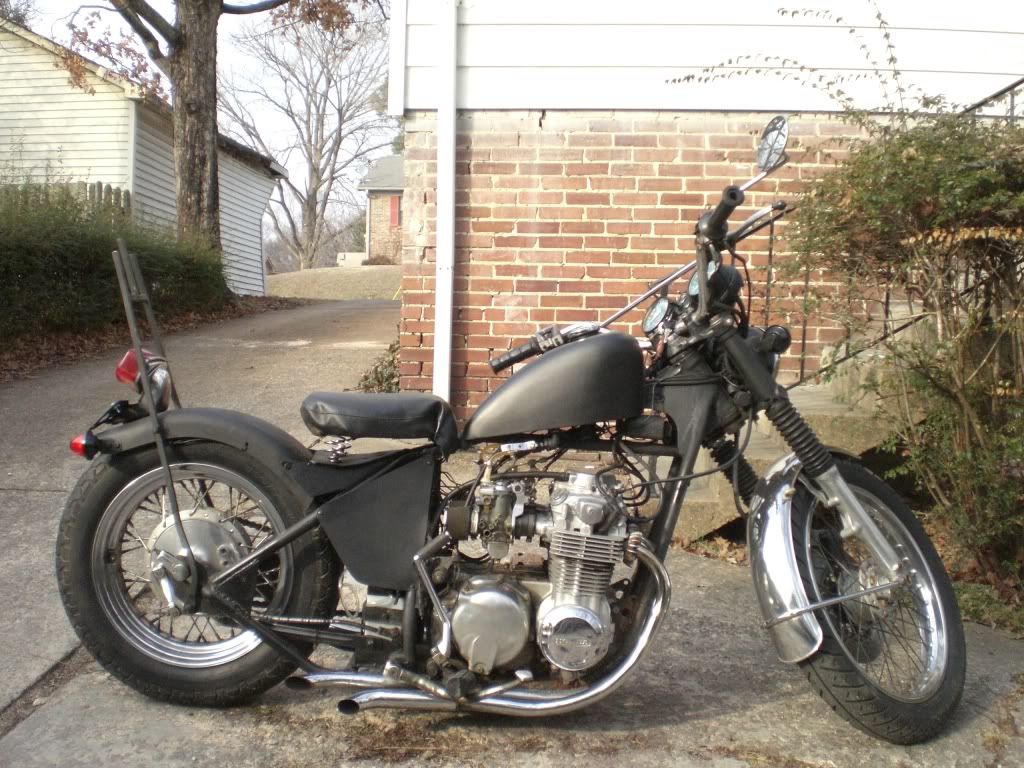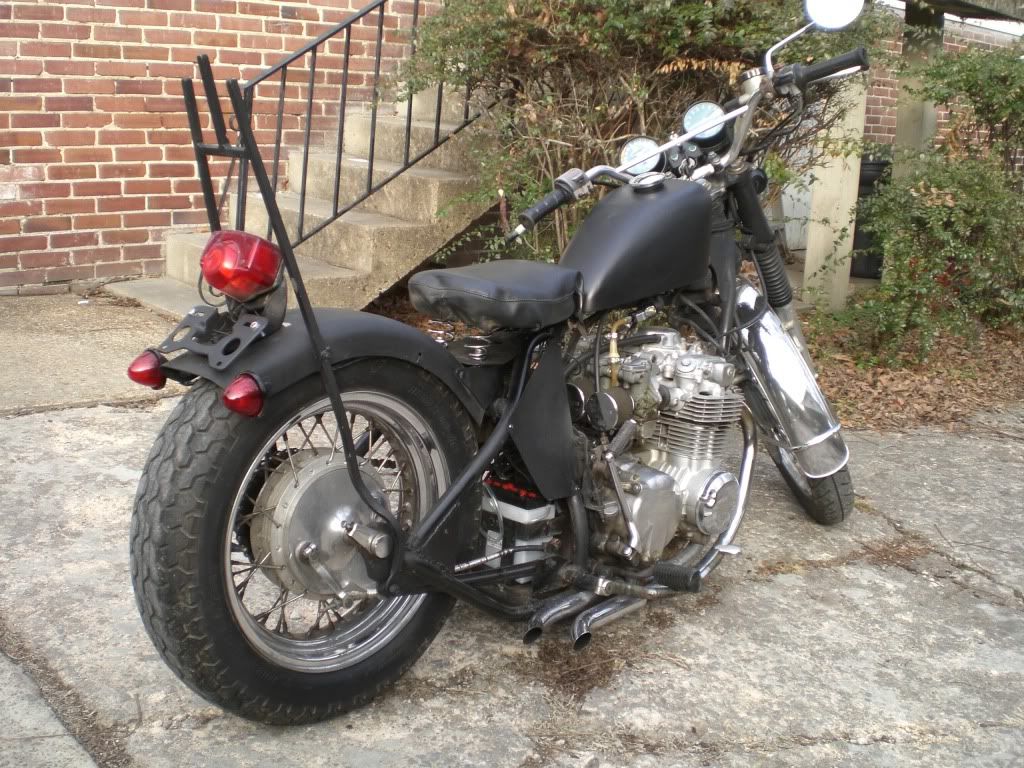 Kick Start Video